Teams that choose to BE Better than Ever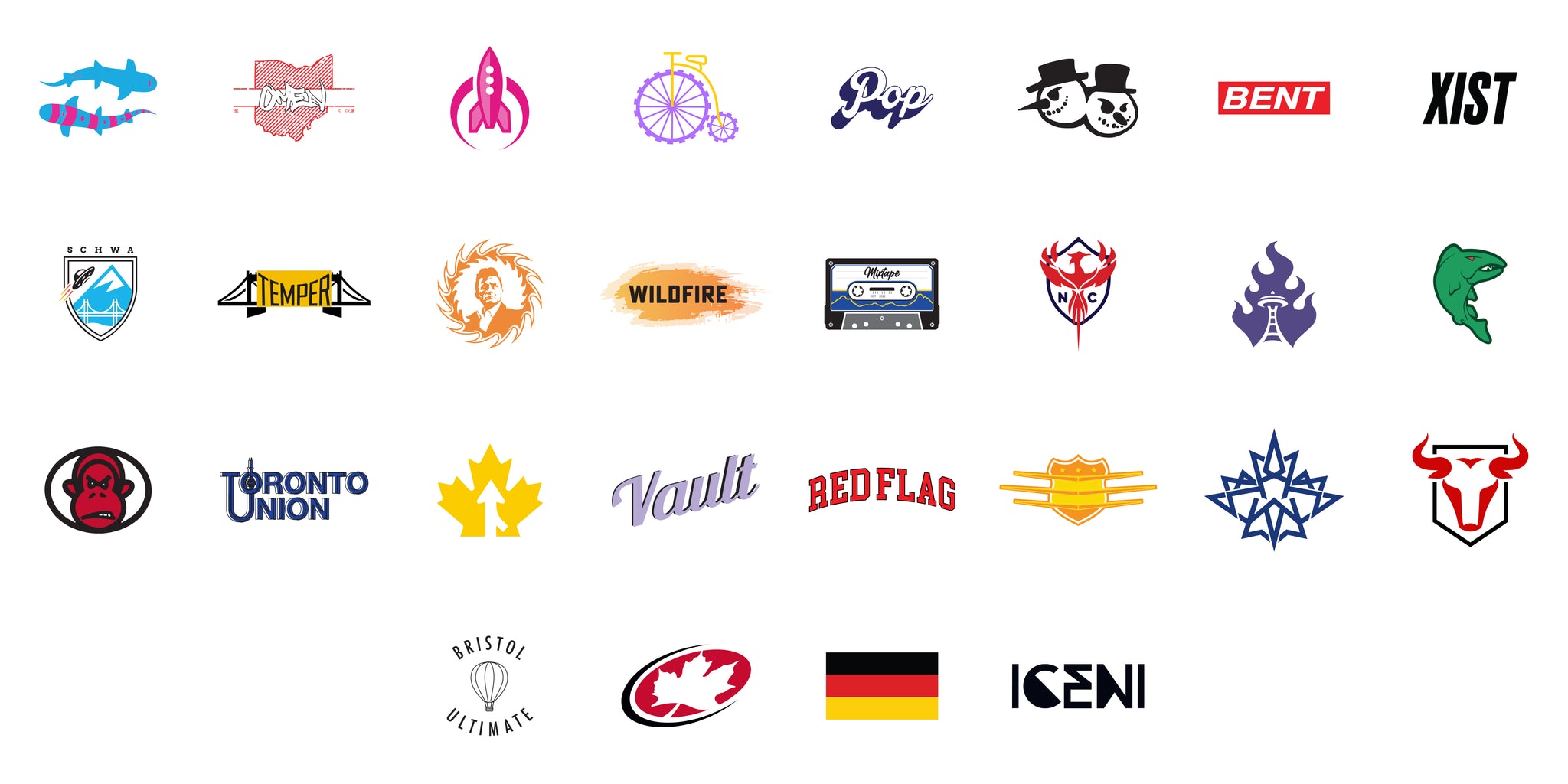 What they said...
"We worked with Alexandra Kuo to design a new set of jerseys and other apparel for our team, Goal Mountain. She made the initial design realization process simple and effective, and was always open to exploring new designs with us. She consistently went above and beyond by offering adjustments that would look better in print, and even gave us a dark design option in case we wanted reversibles--the dark jersey AND the reversible ended up being huge hits with the team, and we had to reopen the store to accommodate additional orders once the first batch was delivered. I'll be sure to recommend her and BE Ultimate if I ever need jerseys for another team I play on! :)"
"I have now used Be on three occasions and loved the experience every time. Way back in 2019 when your company was much smaller, we placed an order for YCC gear. Between the US Open and YCCs, we were one of two teams wearing BE uniforms.
Last year, I returned to the tournament as a coach and it felt like everybody was repping Be. Pretty cool for you guys and I'm glad a great company has found such success."
"My club team used BE this year and I had never personally used them before so I did not know what to expect. After receiving my reversible I can say that the quality is excellent and I feel that there was nothing lacking or left to be desired. It is comfortable to wear and true to its size. I ordered a medium and it fits well with a little breathing room. The fabric is perforated so that one doesn't overheat while wearing it. This is the best reversible I have had so far and would be happy to buy again from BE."
"We're with the AUDL, so working with BE was pre-established, but the BE team have been fantastic so far. Timely delivery, great communication and customer service, and great product lineup and design help. Thanks for being so great to work with, especially given the size/complexity of our league."




"My son plays for Darkside and I go to as many tournaments as possible. While I am cheering, I need to protect myself from the elements, particularly the sun. This item fits the bill - I am supporting my son and his team - the best group of guys around- and keeping myself from a nasty sunburn. The hoodie is lightweight, comfortable, and I love that it can be customized. It fits just right/ is true to size. Thanks BeUltimate, Go Darkside, Go #15/Smith!"

"What I am most happy about is how the people at BE were able to take my silly design concept and take it to the next level. From the first mockup I was blown away with the ability to build on design I was looking for and exceed my expectations."
Living Better than Ever
Stay up to date with BE Ultimate & hear from our network of elite athletes, trainers, and health professionals.
Get the most from your apparel
High-performing products made with feedback from elite club players. Battle-tested and ready to bring your game to the next level.
Design a professional looking jersey in minutes
Get started fast with our Design Realization Document and customizable templates - or create your own.
Manage your team order in one place
Ordering, customizing, tracking and delivering your team's best gear has never been easier.
Claim your FREE Jersey
All for free and for keeps. No strings attached, simply pay for shipping.