Not Your Average 5-Panel Hat: Introducing BE Ultimate's New AeroLite 5-Panel Hat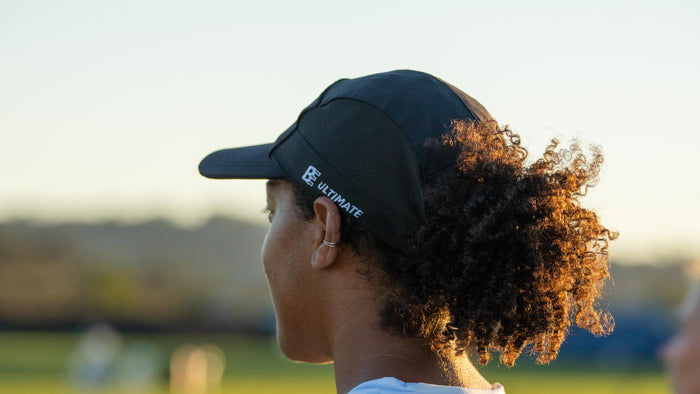 On a sunny game day you need a hat with function, comfort and style, and we know where you can find it. Introducing the new AeroLite 5 panel. A unique spin on a familiar favorite that will help you elevate your game.
Choose your fit: 
The AeroLite 5-Panel comes in two variations, the No-Pro and the Lo-Pro.
The No-Pro:
Fully collapsible fit that perfectly molds to the shape of your head

90% polyester and 10% spandex 

Malleable visor and a snap closure
The Lo-Pro:
Front panel with more structure maintaining flexibility and breathability

100% polyester

Malleable visor and a snap closure
Maximize Performance:
Fit - The AeroLite 5 Panel hats are specifically designed to enhance performance by providing a comfortable and secure fit that allows you to focus on your game.
Feel - The lightweight and breathable design of the AeroLite hats ensures optimal airflow, reducing the risk of overheating. 
Fabric - Both variants feature moisture-wicking fabric that dries quickly, keeping players cool and comfortable during the game. 
Futuristic - This unique combination of features takes the AeroLite hat to the next level, setting the standard high for Ultimate hats in the future.
Custom Creations
The AeroLite 5 Panel hats provide an opportunity for personalization. Athletes can choose to add logos or numbers to their hats allowing them to showcase team pride and individuality!
The Choice is yours:
The AeroLite 5 Panel gives you 2 style options, high performance fabric and a functional fit, making it better than your average 5 panel. Be the minimalist player with a sleek No-Pro style or more structure for a classic look and a snug fit with the Lo-Pro. The Choice is yours and the best part is you can't choose wrong.