BE Ultimate is officially B Corp Certified!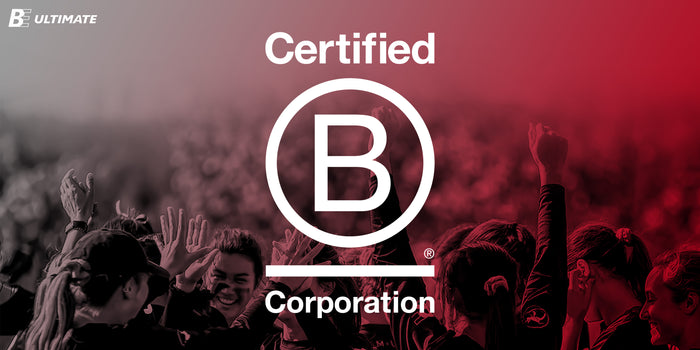 BE Ultimate is proud to announce that it is officially certified as a B Corp business! B Corp is a third party evaluation and accreditation system for businesses looking to widen their impact and be held accountable for their practices.
"These businesses are looking to redefine success in capitalism and use their force for good," says Michelle Reid, B Corp Community Engagement and Activation Lead. "B Corp looks at how businesses can affect not only their business and suppliers, but their entire sphere of influence."
B Corp is a holistic measurement of the company, looking at everything a company does, such as 
- Employee wellness - looking at workers and how they're treated
- Environmental impact - looking at what kind of environmental practices a business has
- Community and how a business governs within it
- Transparency to its customers 
- Justice equity
- Diversity inclusion and hiring practices 
BE Ultimate has examined and modified many aspects of its business, including carbon emissions, inclusive hiring practices, better employee wages, and sustainable sourcing for production. 
- To tap into a community of like-minded businesses that are also thinking of how they can build companies that can benefit society, their employees and all of their stakeholders.

- The beauty of B Corp is that it's a standard. Instead of just looking for marketing ploys - you have a gold standard that's ratified by a third party entity.
  
- To build up the community and build up the brand of B Corp. A lot of clients don't even know what it is yet! By joining this movement, over the next 1-5 years, BE Ultimate is hoping everyone in the country and in North America will understand what B-Corp is and those consumer preferences will start to shift.
Rumi Tejpar, CEO of BE Ultimate, elaborates why being B Corp certified is so important to the company:
"Business has always been for the interest of the shareholder. If business only functions [in that way], there are a lot of externalities that come from that. You have societal issues and environmental issues. You're doing everything at the expense of everyone else. You're basically extracting value out of society, out of the environment and out of your employees. The question is whether you want the sole impact to be for the benefit of the shareholders, or whether you want the impact to be greater than that." 
"Consumer preferences start to shift, all businesses start to shift as well - not just the B Corp companies. All companies need to start being good to their society, the environment, and their stakeholders because consumers are demanding that."