3 Ways Sublimation is the Best Printing Method
When it comes to jerseys, the printing quality of logos, names and numbers have an effect on the overall quality of the garment itself. Different styles of printing come with different upsides and downsides, but in regards to quality and durability, sublimation stands above the rest. 
What is Sublimation?
Sublimation is one of the options to print a design onto a garment. It works by taking a piece of specialized paper with a logo, name or number in ink, and orienting that paper on the garment in the desired position. Once everything is lined up, the paper is heated to a very high temperature, which dissolves the paper and melts the ink directly into the fabric where the paper was placed. This dyes the garment strands with the desired colours, without having to pick coloured threads or sew in specific patterns, reducing the cost and time of production without sacrificing any quality or customization. It doesn't rely on patches or glue - just heat and ink.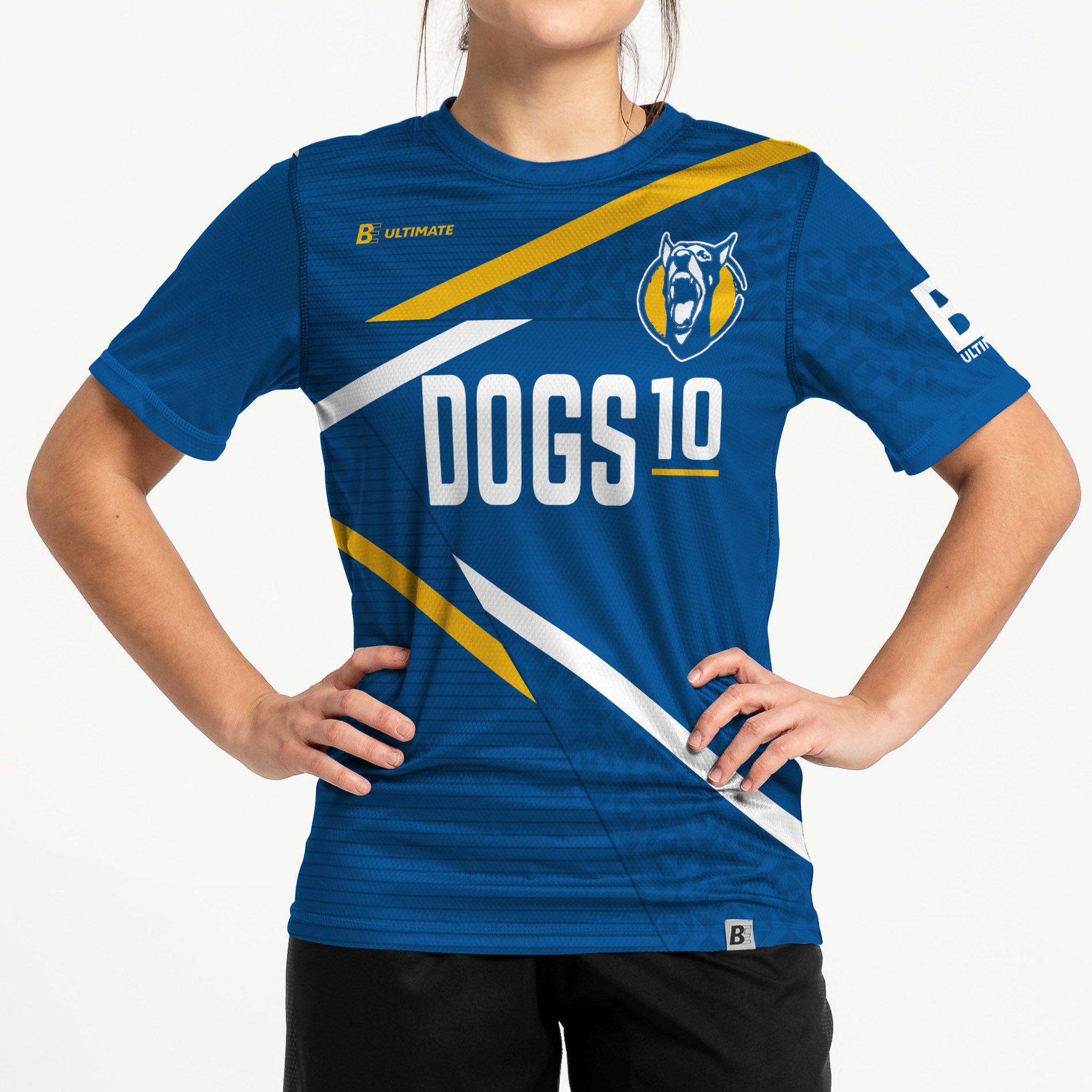 Why is Sublimation the Best Printing Method?
Durability
Sublimation imprints the design directly onto
the fabric of the equipment, instead of pasting it on top of or stitched into fabric - yet each strand of polyester is injected with ink. Thus, the design lasts as long as the garment does. It won't crack or crumble like an iron-on patch, and won't wear and tear as other printing methods will. The ink won't wash out or fade. You won't have to worry about replacing jerseys until yours are completely worn through.
Breathability
Because sublimation puts the ink directly onto the fabric, it doesn't take up any
of the natural space between threads that allow for airflow. Where a patch might block space, sublimation allows for both movement and air flow. Sublimation also works on polyester, which makes for a wonderfully light fabric that wicks moisture effectively. It's the most versatile fabric for activewear and designs printed onto it won't take away from the functionality of the gear. 
Customization
The issue with screen-printing and embroidery are the limits on designs and
colors. Adding more colors or details to designs increases their costs exponentially. Sublimation can be adjusted whenever necessary, so you can try out drafts, make edits and not limit your creativity. And with the utilization of our BE Ultimate printed panels, you can see a small, printed sample of what your full size jersey design will look like.  
BE Ultimate's Guide to Ordering Your Uniforms
We know that ordering uniforms can be daunting, and it's often difficult to even know where to start. We've built this guide for you to reference as you go through the process.